Are you in the market for a new boiler?
Are you currently trying to decide which type of boiler is best for your home — gas, electric, or oil?
In this blog, we're going to explain to you the pros and cons of gas boilers so you know if a gas model is best for your home.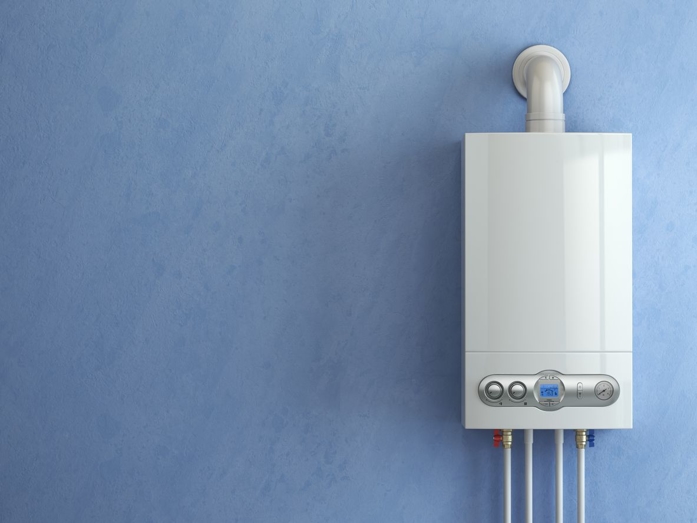 Advantages of Gas Boilers
1) Energy & Cost Efficient
Between gas, electric, and oil — natural gas is the most efficient fuel source for your home's fixtures. Home appliances and fixtures (boilers, dryers, stoves, ovens) that are a natural gas model will use less fuel compared to electric and oil. Thus, saving you money.
Not only does it use the least amount of fuel, but natural gas typically costs the least compared to electric and oil (depending on where you live and your local provider). For those looking to cut down on their monthly bills, a natural gas boiler might be the one for you.
2) Storage-Free
Homeowners who currently have oil-using fixtures know how frustrating it can be. Housing storage tanks for the oil, maintaining these tanks, and worrying about oil deliveries (especially during winter) can be a thorn in your side.
When switching to natural gas, the fuel is imported into your home via gas lines. There are no tanks and no deliveries. The gas comes into your home via the supplier, just like electricity (but less expensive).
3) A Friend to the Environment
Natural gas is one of the cleanest burning fuels we can use. Oil does not burn as clean and electricity is created at power plants using other fossil fuels like coal, which also doesn't burn as clean.
To minimize the footprint you have on the environment, switch to a home that utilizes natural gas. Not only will you be saving the money in your wallet, but you'll be saving the environment from greenhouse gasses!
Disadvantages of Gas Boilers
1) High Upfront Costs
Installing a new gas boiler can be on the expensive side. The boiler itself will usually cost a lot more than an electric or oil-using model, especially if the gas boiler is a high-efficiency model.
Not only is the boiler expensive, but you also need to worry about the gas lines and hookups to the boiler. For new installations, gas lines will have to be installed (which can cost a pretty penny). If your home already has existing gas lines, you should have them inspected to ensure there are no leaks or problems, and then have them repaired.
2) Risk of Gas Leaks
While natural gas is highly efficient, it can also be highly dangerous in the wrong scenario. If the gas lines that are transporting the gas from the supply to the boiler happen to leak, your home can become a very dangerous place to be.
A gas leak isn't just dangerous to breathe in, but fires can easily start as well. Not to mention the chance of an explosion under the right circumstances (think about lighting your gas stove if there was a gas leak in the house…). This is why it's important to have your home's gas lines inspected annually AND when there are unfamiliar scents in your home.
—
Gas boilers (like all models) do have their pros and cons, but for some people — one side might outweigh the other…
If you're looking to repair or replace your current boiler, know that Tri-City is here to help you out! We service and install all types of boilers, but we specialize in natural gas-using appliances and can help you with the entire installation process. All you need to do is give us a call and we'll be there!